Current:
Publication about:
Review at Designisso  Issue Nov 2018
Exhibition
15.09 — 02.12.2018
Evoluon, Campina, Van Abbemuseum, Park Theatre Eindhoven
Eindhoven, Netherlands
++++++++++++++++++++++++++
Moholy-Nagy University of Art and Design, Budapest, Hungary
8-10 November 2018
++++++++++++++++++++++++++
Exhibition
#FUCK REALITY
05. 10 —24.11.2018
Vienna, Austria
++++++++++++++++++++++++++
Artist-in-residence
BANFF, Centre for Art & Creativity
Banff, Canada
13.07-15.08.2018
++++++++++++++++++++++++++
Panel | Discussion
[Socially engaged media art] Conversation Session: Mediated Empowerment
Using Media and Technology to Amplify the Voices of Local Communities together with Jill Scott and Eugenio Tisselli
23.06 – 1.07.2018
ISEA Symposium on Electronic Art
Durban, South Africa
http://www.isea-international.org/
++++++++++++++++++++++++++
Workshop
Hackerspaces cultures: Speculations on bioenergy towards an alternative desired future
25.05.2018 | 15-17h
Ars Electronica Center, Linz, Austria
[Make… cooperative futures: Power, Access, Mapping, Alternative Fictions
Symposium der Abteilung Mediengestaltung]
How do we imagine a sustainable desired global future? What means being individually happy and satisfied? What should we believe in, when we are constantly loaded with new digital data and information? And what should we wish for? Can technology be an asset to project our future visions? Which open tools do we have access to empower our wishes?
This workshop aims to use these questions as a motif for the analysis of science fiction imaginary, and with that, invite participants to work together and bring their critical thoughts for the creation of a mystic machine powered by crystal energy and potato batteries.
Exhibition [Group Show]
Ubiquitous Futures
18.05. – 20.05. 2018
[During the Click Festival — CONTEMPORARY ART, SCIENCE AND TECHNOLOGY — CATCH, Helsingør, Denmark]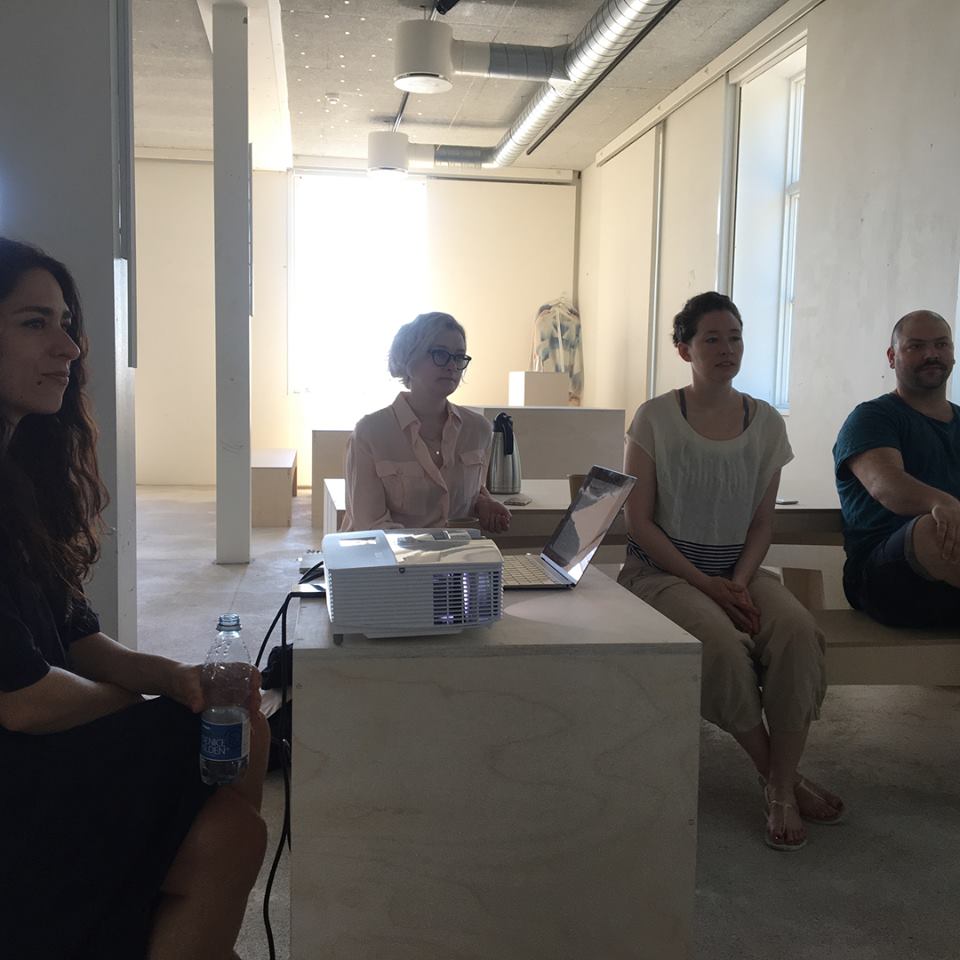 Workshop
"From concept to exhibition" [PhD Course: Open Hardware Open Machines]
CATCH, Helsingør, Denmark
14.05.2018 | 10h – 15h
Collaboration between IT University, CATCH, Aalborg University, within the framework of the conference POLITICS OF THE MACHINES – ART AND AFTER
The Ph.d students have worked in teams with a particular focus on using the technologies of mapping, monitoring and sensory experiences in their research into hybrid state(s) of the body. The result is two installatory presentations operating as hybrids in-between art installations and prototypes, which are developed to test the status of technological devices and tools in an investigation of 'future pleasure objects'.
Workshop
"Demystifying the Black Box!"
FH Technikum Wien
25.01.2018 | 17h-19h
ProjectKitchen, UAS Technikum Wien (Room B_4.04)